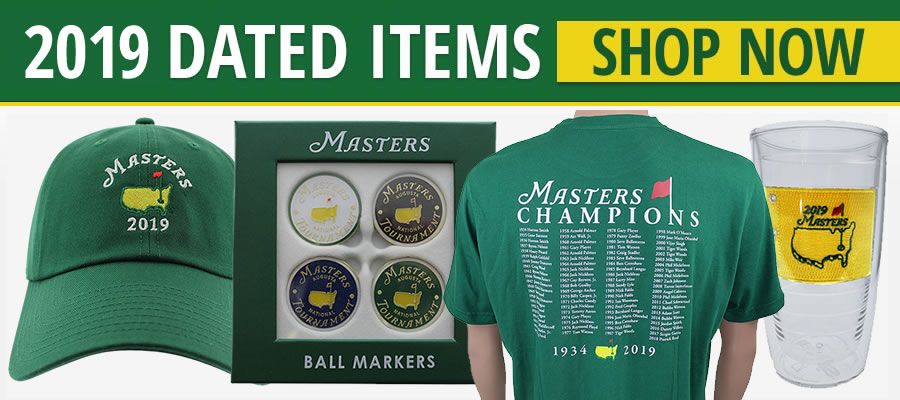 Augusta National Golf Course has been buzzing in 2019, and it is not just championship golf patrons are raving about. New merchandise has drawn attention to patrons inside the grounds as well as the national media. Each year, The Masters will introduce new items that golf fans would die for. Top selling merchandise can be classified as the usual suspects: Masters hats, golf shirts and golf accessories. The "Big Three" are the best sellers but it is the off-the-wall items seem to draw the most national attention. 2018 had its fair share of "hot" products but early indications show that 2019 has more unique products.
The most notable 2019 Masters Merchandise items:
This little guy has changed outfits and personalities over the years but the 2019 version may be the most "Augusta" of them all. From head to toe, this gnome embodies all that is the Augusta National Patron. From the golf shoes and mid-calf socks, to the bucket hats with previous years' badges, this gnome fits the description of a golf fan. To top it off, the gnome is holding what appears to be an adult beverage.
Masters Yellow Pin Flag Cuff Links

The Masters Pro Shop always have something up its sleeve. This year, they have something for your sleeve. The Yellow Pin Flag Cuff Link has gained a lot of attention inside the shops. Now you can add some Masters flair to your outfit with these yellow pin flags cuff links that resemble the iconic pin flags on each hole.
Masters Augusta National Golf Course Map 24oz Corkcicle Tumbler

Corkcicle began producing drinkware for The Masters Tournament in 2018. They sold green, white and stainless steel tumblers with the iconic Masters logo. In 2019, they went back to the drawing board to create arguably the most aesthetically pleasing product in the Pro Shop. This tumbler has a cartoonish depiction of Augusta National Golf Course, complete with each hole's nickname.
The Pro Shop outdoes themselves each year with new and innovative golf products. For the traditional golfer, the Masters offers plenty of accessories to add flair to their game but those who like to step outside the box – there is lots to choose from. If you are not fortunate enough to get access inside The Masters Tournament, you still can purchase official items from the Pro Shop at MMOGolf.com